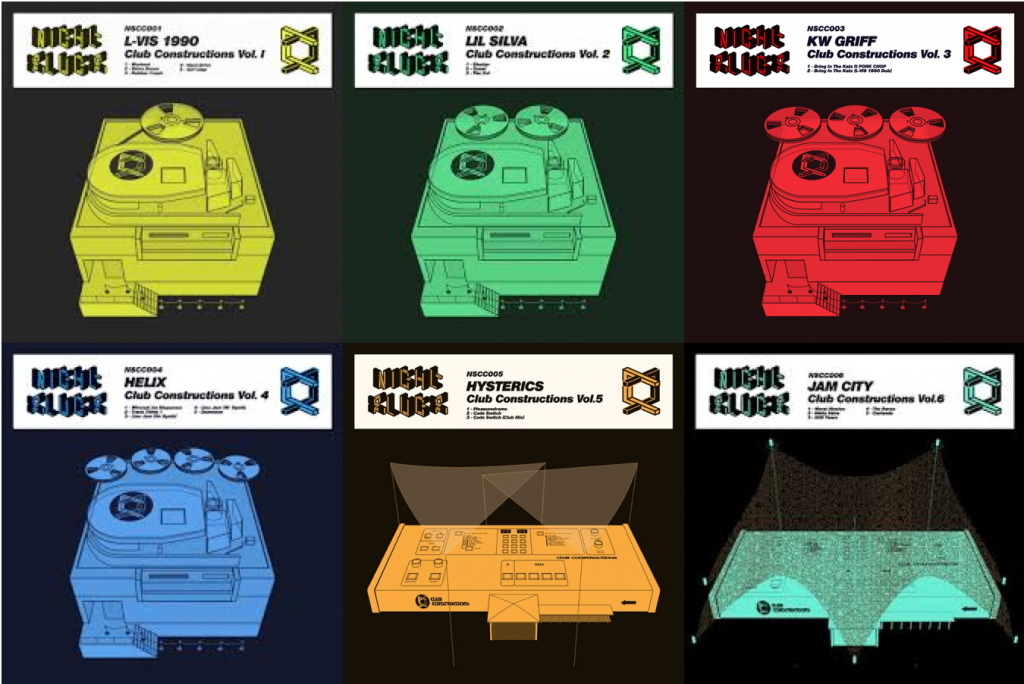 Som nevnt tidligere, i den første artikkelen om Night Slugs så opperer de med to hovedstrømninger i utgivelsene. Den andre strømningen av utgivelser går under navnet «Club Constructions». Her ligger følgende dogmer til grunn:
1:   Tracks are as raw and stripped back as possible, built around one simple idea
2:   Production is gritty and driven. Saturation is encouraged
3:   No melody (3 notes or less)
4:   Tracks are stripped of emotive artefacts, they are not for escapism. They are grounded in the club
5:   Reverb, FX and sound design reflect their environment: small, dark basements or warehouses. Short reverbs are encouraged.
Med dette vil jeg introdusere fem essensielle utgivelser fra «Club Constructions»:
JAM CITY

KW GRIFF:
HYSTERICS

JAM CITY
LIL SILVA