KPOLAR: THE ARTIST FORMERLY KNOWN AS K, POLAR & JEFF DAM
After seeing a bunch of bands and artists naming themselves Polar, and K being somewhat hard to google, the Norwegian producer settled on "kpolar" as his artist name for the future. I am certainly excited about hearing more from one of my favorite producers and I hope this text (and the music on this page) illustrates why you should get excited too. You should follow his official Facebook page and his official Soundcloud. On this page we'll take a closer look at the legacy from one of the most idiosyncratic electronic music producers we've seen.
After initially surfacing on Hopa & Bones's A-Level imprint in '96, Kjetil Sagstad, aka "K" or "Polar", notched up a tally of releases on several labels, developing a trademark sound in beats and progressive drum & bass, earning him comparisons to Carl Craig, among others. His beats and eclectic approach to british dance music quickly identified him as being placed awkwardly – and brilliantly – somewhere between the legacy of early Scandinavian electronic music (think Biosphere, Ismistik and Aedena Cycle) and the future of british electro and drum & bass.
Kjetil was always the odd one out. Those were the days of genre-puritanism. You either did this or you did that. That's at least how it felt like, growing up in Bergen, Norway. You weren't in London where surely you could have been exposed to all kinds of music and aesthetic playfulness. No. You were in in a 250,000-city on the west coast of non-EU member Norway trying to get hold of records and magazines and you had to make a gigantic effort just so you wouldn't get stuck in one of the many genre-trenches. And for many years, that was exactly what I did. Because that was how the record labels worked. That was how the distributors worked. One genre. Maximum two styles. Three producers: One opinion. Those were the days. I shudder when I think about it. Not like now, where genre-hopping is as common among producers as it is among the electronic music listener. That goes for me too, I hope. Which is why I again have started to look back at what K/Polar/Jeff Dam (lets just call him kpolar now) released in just a couple of years between 1999 and 2003.
In hindsight the kpolar tracks suprise me to this day in how the songs foresee the sense of groove and the type of playfulness we hear today. The dancefloor-friendly beats mixed with interesting harmonies and textures, not unlike the style we hear in artists and labels such as Hessle Audio, Apple Pips and Hyperdub. Let's call it The St. Holdings-continuum. It may be a just another funny hypothesis, but I think that if enough time passes then things come around to where you were at some point. Is the time finally ready for a wider kpolar-appreciation?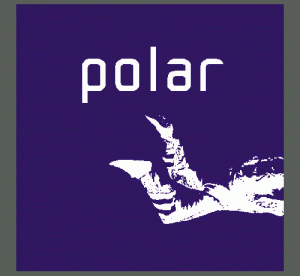 Originally from Bergen, on the West Coast of Norway, kpolar was baptized by a small rave scene and was early exposed to intense early breakbeat and techno. In the early 1990s he quit school to pursue a sonic education. After his Dad nicked his gear off him as penance for his non-orthodox scholarly aspirations, kpolar used his mate Teebee's PC to make tunes. After developing contact with Moving Shadow and Rugged Vinyl, kpolar released Jazzassins 'Compass' for R&S Records in 1997.
Releases followed on Beatservice and Moving Shadow, his track was snapped up by the likes of Gilles Peterson, Amon Tobin, Matrix, Laurent Garnier and Fabio, and highlighted the direction of Polar's venture into glacial soundscapes and haunting programming. The mini-LP '37 Degrees and Falling' followed, with the influence of kpolar's home environment of Norway ever present in his sound, and planting him firmly on the musical map with intense atmospherics and powerful beat arrangements. There are many good drum & bass tracks on this release. "Optifunk" is one that seemed to go well everywhere with ravey chords and some dirty bass-synth notes heating up the funk. A favorite of mine from '37 Degrees and Falling' is "One of a Kind", a track that features ping-pong sounds left and right juxtaposed with eerie riffs and atmospherics over a clinical and subtle beat.
Singles 'Mind Of A Killer', 'Skydiver', and '5am', released throughout 2000, illustrated the irrevocable, irreversible slide back from the thaw, heading into numbing yet taut K-hole serenity. 2001 saw the release of the acclaimed 'Still Moving' album, achieving support and recognition from a wide spectrum of scenes, not just from within drum & bass.
One of my own personal favorites from this album is the funky, ravey electro-track 'Nascent Dream'. I haven't quite figured out the time signature here. Is it a 5/4? Or perhaps it is a 7/8? But that's not important. It's just an added bonus for the attentive listener. Oh, and also that makes it "difficult" for DJ-s to play in the clubs, apparently. That's the kind of obstacle that today gets celebrated by ones in the know, but that in the early noughties actually hindered you in reaching out to a wider audience. Or so it seemed. Good thing we have hindsight, right?
The 'White Chambers' EP was released in December '01: this was three cuts of deep, downtempo electronica. Moody, emotional and brooding – like a film noir soundtrack infused with hip hop and drum & bass – the tracks were lifted from the CD version of 'Still Moving' and created waves throughout the electronic world, with Polar being hailed as "Kruder & Dorfmeister on an iceberg" (Seven Magazine). It also featured a remix by Ian Simmons aka Journeyman.
Having this 12″ in my possession was one of my secret weapons when I started DJ-ing. I was a young, snotty kid with no real reason to play in clubs or parties and this immediately placed me at opening slots in Bergen. Luckily for me I soon met Espen Horne and the guys who ran Miles Ahead (now replaced by a strip club). A club that had an alternative music profile. Playing "White Walls" immediately followed by "White Chambers" (the two atmospheric instrumental hip-hop tracks melded into each other anyway) gave me 10 minutes of a great, cinematic tune that built energy and gave me enough time to shake off my nervousness.
In 2002, kpolar relocated to San Francisco while working on his 3rd solo album 'Out of the Blue'. Tragically this would be his last for the next 6 years due to a hearing injury. That same year also saw Polar releases on Metaformal, Breakbeat Science, Thermal Recordings, Fenetik, FAT! and his own label Subtitles Music, founded together with childhood friend Dj Teebee.
kpolar suffered from reduced hearing, Hyperacusis and Tinnitus as a result of a hearing injury he originally got in 1999. In 2002 it took an unexpected turn for the worse, and he was left unable to spend any time in the studio. He left the administration of Subtitles to partner Teebee in 2003, and disappeared from the drum & bass scene.
A couple of years later an album surfaced on Warm Communications, displaying a mature drum & bass-style filled with texture and atmosphere. Polar was again the odd one out. But the downtempo "Static" stands out in this collection of tunes, with it's beautiful harmonies and sci-fi feel that still renders appropriate. Would it be a sign to come? Five years has passed, and we're still waiting…
Sources: Wikipedia, Discogs, Certificate 18-s old webpage.
Facebook: http://www.facebook.com/kpolarofficial
Soundcloud: https://soundcloud.com/kpolar
YouTube: http://www.youtube.com/user/kpolarofficial