NABOVARSEL FEIRER BERGENSHOUSENS FREMTID MED DE TO BESTE/NESTE TALENTENE FRA BERGEN.
NABOVARSEL
LANDMARK 19. FEBRUAR
22:00 – 03:00
Aldersgrense: 20 år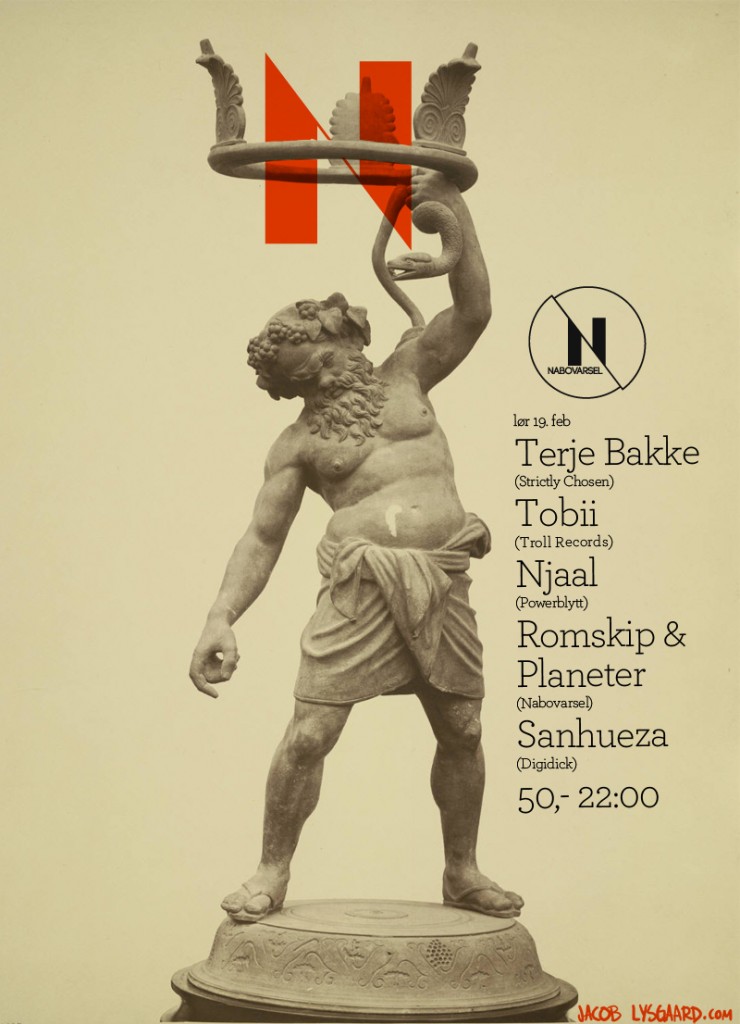 …TERJE BAKKE (Strictly Chosen)
Det er mange som har et forhold til ICA Maaseskjæret i Bergen, men det er stadig flere som har et forhold til Terje Bakke som house-produsent. Han slo gjennom før han hadde fylt 18, med Trance-låter og melankolske prog-house-låter straight outta Åsane. Men de siste to årene har han steget inn i en stil så rar og introvert at han har endt opp som en ny stjerne i house-himmelen. To flotte singler for Soulfooled og Strictly Chosen har ført ham til spillejobber i Berlin, London og mere; blant annet en spillejobb på legendariske Watergate.
TOBII (Troll Records)
Singelen "Skranglejazz" på Troll Records har fått sin dose med oppmerksomhet, men det er de usignerte låtene som skaper mest buzz for unge Tobias Sørensen Urhaug. Spesielt "That Piano Track", en favoritt hos ND_Baumecker (Ostgut) og "Who Do We Think We Are" er låter vi gleder oss til å se på vinyl. I mellomtiden får vi servert flotte remikser; Karin Park, Wareika og Kakkmaddafakka er artister som har fått that special treament. Han og Terje utgjør byens mest aktuelle house-DJ-er og dét er hva det handler om.
NABOVARSEL DJ-S
Nabovarsel stiller opp.